The 2018 International Marquetry Exhibition
Held at Markyate, St. Albans, Herts from 26th May to 2ndJune 2018

Here are the award winning exhibits from the Redbridge Marquetry Group as seen at the 2018 International Marquetry Exhibition. We hope you find them as enjoyable as we do..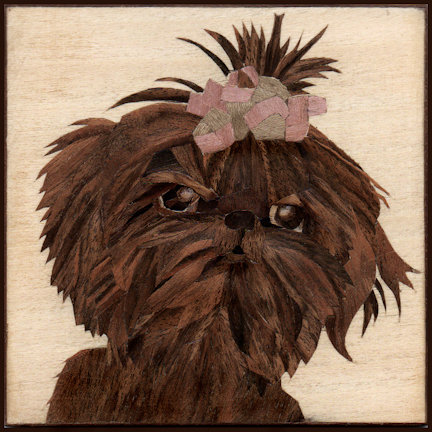 Above: "Coco" by Lesley Ross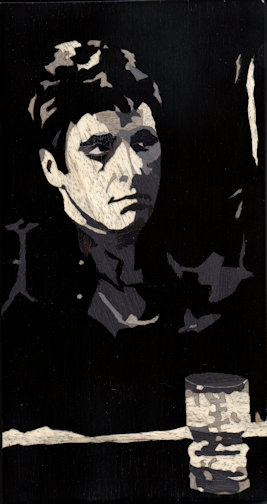 Above: "Al Pacino in Scarface" by Alec Cushway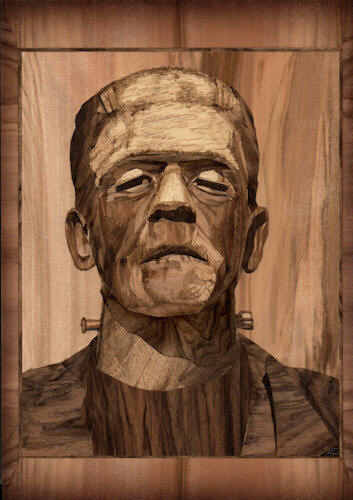 Above: Frankenstein Monster (after Universal Studios & Jack Pierce)
by Alan Mansfield

<< Go to page 1 of our 2017 entries
We thought you would like to see these excellent examples of pictorial marquetry as exhibited at the recent 2018 International Marquetry Exhibition. The high quality of these pictures just goes to show the fantastic pictorial quality marquetry has reached these days. Most impressive to say the least!